Ullrhausの概要
Photo gallery
Ullrhaus
Popular amenities
プール
WiFi 無料
朝食込み
駐車場利用料込み
スパ
レストラン
Cleaning and safety practices
消毒・除菌剤で清掃
非対面式のチェックイン
手指消毒剤を提供
Choose dates to view prices
スーペリア ダブルルーム

Room amenities

30 ㎡

マウンテン ビュー

定員 2 名

クイーンベッド 1 台

More details

Room information

Bed details

Sleeps

Max people: 2Max adults: 2Max children: 1

Room details

クイーンベッド 1 台

マウンテンビューの部屋 (30 平方メートル)

インターネット - WiFi (無料)

エンターテイメント - スマートテレビ (デジタルチャンネル)

お食事とお飲み物 - エスプレッソメーカー、ミニバー、および電気ポット

寝具 - リネン

バスルーム - 専用バスルーム、シャワー、バスローブ、およびスリッパ

その他の設備 - セーフティボックス、デスク、電話

室内環境 - 暖房、毎日のハウスキーピング、床暖房

特記事項 - ベビーベッドまたは可動式 / エキストラベッド無し

禁煙

パノラミック ルーム (Rendl)

Room amenities

120 ㎡

マウンテン ビュー

定員 4 名

クイーンベッド 2 台

More details

Room information

Bed details

Sleeps

Max people: 4Max adults: 40

Room details

クイーンベッド 2 台

マウンテンビューの部屋 (120 平方メートル)

インターネット - WiFi (無料)

エンターテイメント - スマートテレビ (デジタルチャンネル)

お食事とお飲み物 - エスプレッソメーカー、ミニバー、および電気ポット

寝具 - リネン

バスルーム - 専用バスルーム、シャワー、バスローブ、およびスリッパ

その他の設備 - セーフティボックス、デスク、電話

室内環境 - 暖房、毎日のハウスキーピング、床暖房

特記事項 - ベビーベッドまたは可動式 / エキストラベッド無し

禁煙

パノラミック ルーム (Galzig Suite)

パノラミック ルーム (Galzig Suite)の写真

Room amenities

145 ㎡

マウンテン ビュー

定員 6 名

クイーンベッド 3 台

More details

Room information

Bed details

Sleeps

Max people: 6Max adults: 60

Room details

クイーンベッド 3 台

マウンテンビューの部屋 (145 平方メートル)

部屋の構成 - 3 室のベッドルーム、リビングルーム

インターネット - WiFi (無料)

エンターテイメント - スマートテレビ (デジタルチャンネル)

お食事とお飲み物 - エスプレッソメーカー、ミニバー、および電気ポット

寝具 - リネン

バスルーム - 専用バスルーム、シャワー、バスローブ、およびスリッパ

その他の設備 - セーフティボックス、デスク、電話

室内環境 - 暖房、毎日のハウスキーピング、床暖房

特記事項 - ベビーベッドまたは可動式 / エキストラベッド無し

禁煙

パノラミック ルーム (Ullr)

Room amenities

115 ㎡

マウンテン ビュー

定員 4 名

クイーンベッド 2 台

More details

Room information

Bed details

Sleeps

Max people: 4Max adults: 40

Room details

クイーンベッド 2 台

マウンテンビューの部屋 (115 平方メートル)

部屋の構成 - 2 室のベッドルーム、リビングルーム

インターネット - WiFi (無料)

エンターテイメント - スマートテレビ (デジタルチャンネル)

お食事とお飲み物 - エスプレッソメーカー、ミニバー、および電気ポット

寝具 - リネン

バスルーム - 2 室のバスルーム、シャワー、バスローブ、およびスリッパ

その他の設備 - セーフティボックス、デスク、電話

室内環境 - 暖房、毎日のハウスキーピング、床暖房

特記事項 - ベビーベッドまたは可動式 / エキストラベッド無し

禁煙

ファミリー ルーム

Room amenities

45 ㎡

マウンテン ビュー

定員 4 名

クイーンベッド 2 台

More details

Room information

Bed details

Sleeps

Max people: 4Max adults: 4Max children: 2

Room details

クイーンベッド 2 台

マウンテンビューの部屋 (45 平方メートル)

部屋の構成 - 2 室のベッドルーム

インターネット - WiFi (無料)

エンターテイメント - スマートテレビ (デジタルチャンネル)

お食事とお飲み物 - エスプレッソメーカー、ミニバー、および電気ポット

寝具 - リネン

バスルーム - 専用バスルーム、シャワー、バスローブ、およびスリッパ

その他の設備 - セーフティボックス、デスク、電話

室内環境 - 暖房、毎日のハウスキーピング、床暖房

特記事項 - ベビーベッドまたは可動式 / エキストラベッド無し

禁煙

スーペリア ルーム

Room amenities

50 ㎡

マウンテン ビュー

定員 3 名

クイーンベッド 1 台およびシングルベッド 1 台

More details

Room information

Bed details

Sleeps

Max people: 3Max adults: 3Max children: 2

Room details

クイーンベッド 1 台およびシングルベッド 1 台

マウンテンビューの部屋 (50 平方メートル)

インターネット - WiFi (無料)

エンターテイメント - スマートテレビ (デジタルチャンネル)

お食事とお飲み物 - エスプレッソメーカー、ミニバー、および電気ポット

寝具 - リネン

バスルーム - 専用バスルーム、シャワー、バスローブ、およびスリッパ

その他の設備 - セーフティボックス、デスク、電話

室内環境 - 暖房、毎日のハウスキーピング、床暖房

特記事項 - ベビーベッドまたは可動式 / エキストラベッド無し

禁煙

ジュニア ルーム

Room amenities

36 ㎡

マウンテン ビュー

定員 3 名

クイーンベッド 1 台およびシングルベッド 1 台

More details

Room information

Bed details

Sleeps

Max people: 3Max adults: 30

Room details

クイーンベッド 1 台およびシングルベッド 1 台

マウンテンビューの部屋 (36 平方メートル)

インターネット - WiFi (無料)

エンターテイメント - スマートテレビ (デジタルチャンネル)

お食事とお飲み物 - エスプレッソメーカー、ミニバー、および電気ポット

寝具 - リネン

バスルーム - 専用バスルーム、シャワー、バスローブ、およびスリッパ

その他の設備 - セーフティボックス、デスク、電話

室内環境 - 暖房、毎日のハウスキーピング、床暖房

特記事項 - ベビーベッドまたは可動式 / エキストラベッド無し

禁煙

ジュニア ルーム (on Top)

Room amenities

35 ㎡

マウンテン ビュー

定員 3 名

クイーンベッド 1 台およびシングルベッド 1 台

More details

Room information

Bed details

Sleeps

Max people: 3Max adults: 3Max children: 2

Room details

クイーンベッド 1 台およびシングルベッド 1 台

マウンテンビューの部屋 (35 平方メートル)

インターネット - WiFi (無料)

エンターテイメント - スマートテレビ (デジタルチャンネル)

お食事とお飲み物 - エスプレッソメーカー、ミニバー、および電気ポット

寝具 - リネン

バスルーム - 専用バスルーム、シャワー、バスローブ、およびスリッパ

その他の設備 - セーフティボックス、デスク、電話

室内環境 - 暖房、毎日のハウスキーピング、床暖房

特記事項 - ベビーベッドまたは可動式 / エキストラベッド無し

禁煙

グランド ルーム

Room amenities

60 ㎡

マウンテン ビュー

定員 3 名

クイーンベッド 1 台およびシングルベッド 1 台

More details

Room information

Bed details

Sleeps

Max people: 3Max adults: 3Max children: 2

Room details

クイーンベッド 1 台およびシングルベッド 1 台

マウンテンビューの部屋 (60 平方メートル)

部屋の構成 - ベッドルーム、リビングルーム

インターネット - WiFi (無料)

エンターテイメント - スマートテレビ (デジタルチャンネル)

お食事とお飲み物 - エスプレッソメーカー、ミニバー、および電気ポット

寝具 - リネン

バスルーム - 専用バスルーム、シャワー、バスローブ、およびスリッパ

その他の設備 - セーフティボックス、デスク、電話

室内環境 - 暖房、毎日のハウスキーピング、床暖房

特記事項 - ベビーベッドまたは可動式 / エキストラベッド無し

禁煙
このエリアについて
Sankt Anton am Arlberg
Located in Sankt Anton am Arlberg, Ullrhaus is in the city center and in the mountains. Museum St. Anton and Museum Huber-Hus are local landmarks, and the area's natural beauty can be seen at Arlberg Pass and Arlberg. Spend some time exploring the area's activities, including skiing, ski lifts, and snowboarding.
周辺情報
Galzig Cable Car - 徒歩 1 分
Museum St. Anton - 徒歩 4 分
Arlberg WellCom - 徒歩 4 分
Nasserein Ski Lift - 徒歩 15 分
St. Christoph am Arlberg Ski Area - 車で 7 分
交通案内
St. Anton am Arlberg Station - 5 min walk
View in a map
4-star hotel with full-service spa and free breakfast
A full-service spa, a restaurant, and an indoor pool are available at this smoke-free hotel. Free breakfast (local cuisine), free WiFi in public areas, and free self parking are also provided. Additionally, a bar/lounge, a sauna, and concierge services are onsite. All 40 rooms boast heated floors and offer free WiFi and Smart TVs. Minibars, espresso makers, and hair dryers are among the other amenities available to guests.
Ullrhaus offers 40 accommodations with minibars and espresso makers. Smart televisions come with digital channels. Bathrooms include showers, bathrobes, slippers, and hair dryers.
This Sankt Anton am Arlberg hotel provides complimentary wireless Internet access. Business-friendly amenities include desks, safes, and phones. Housekeeping is provided daily.
Recreational amenities at the hotel include an indoor pool and a sauna.
The recreational activities listed below are available either on site or nearby; fees may apply.
Guests can indulge in a pampering treatment at the hotel's full-service spa, Ullr Spa. Services include massages. The spa is equipped with a sauna and a steam room.
The spa is open daily.
Cleaning and safety practices
Enhanced cleanliness measures
Disinfectant is used to clean the property
High-touch surfaces are cleaned and disinfected
Sheets and towels are washed at 60°C/140°F or hotter
Follows industry sanitization guidelines of Safe Travels (WTTC - Global)
Contactless check-in and check-out
Cashless transactions are available for all charges at the property
Protective shields in place at main contact areas
Social distancing measures in place
Contactless room service is available
Personal protective equipment worn by staff
Temperature checks given to staff
Temperature checks available for guests
Masks and gloves available
Hand sanitizer provided
Enhanced food service safety measures are in place
This information is provided by our partners.
施設の設備
Internet
Available in all rooms: Free WiFi

Available in some public areas: Free WiFi
Parking and transportation
Free self parking on site

Limited onsite parking

Electric car charging station on site

Onsite parking options include a garage
Food and drink
Free local cuisine breakfast available daily 7:30 AM–10:30 AM

1 restaurant

1 bar
Things to do
Bicycle rentals

Full-service spa

Hiking/biking trails

Indoor pool

Mountain biking

Sauna
Guest services
24-hour front desk

Concierge services

Daily housekeeping

Luggage storage

Multilingual staff
Spa
Massages

Sauna

Spa open daily

Steam room
Accessibility
If you have requests for specific accessibility needs, please contact the property using the information on the reservation confirmation received after booking.

Wheelchair-accessible lounge

Wheelchair-accessible public washroom

Wheelchair-accessible registration desk

Wheelchair-accessible restaurant

Wheelchair accessible (may have limitations)
More
Fireplace in lobby

Smoke-free property
部屋の設備
Bathroom
Bathrobes

Hair dryer

Shower

Towels
Entertainment
Digital channels

Smart TV
Food and drink
Electric kettle

Espresso maker

Minibar
More
Desk

Heated floors

Phone

Safe

Slippers
Check-in from 3:00 PM - 10:00 PM
Late check-in subject to availability
Minimum check-in age - 18
Check-out before 10:30 AM
If you are planning to arrive after 5:00 PM please contact the property in advance using the information on the booking confirmation
Front desk staff will greet guests on arrival
You'll be asked to pay the following charges at the property:
Deposit: EUR 50 per accommodation, per stay
A tax is imposed by the city and collected at the property. This tax is adjusted seasonally and might not apply year round. Other exemptions or reductions might apply. For more details, please contact the property using the information on the reservation confirmation received after booking.
A tax is imposed by the city: From 1 November - 30 April, EUR 3.00 per person, per night
A tax is imposed by the city: From 1 May - 31 October, EUR 2.60 per person, per night
We have included all charges provided to us by the property. However, charges can vary, for example, based on length of stay or the room you book.
Extra-person charges may apply and vary depending on property policy
Government-issued photo identification and a credit card, debit card, or cash deposit may be required at check-in for incidental charges
Special requests are subject to availability upon check-in and may incur additional charges; special requests cannot be guaranteed
This property accepts credit cards, debit cards, and cash
Reservations are required for massage services and spa treatments; reservations can be made by contacting the property prior to arrival, using the contact information on the booking confirmation
Ullr Haus
Ullr House
Ullrhaus Hotel
Ullrhaus Sankt Anton am Arlberg
Ullrhaus Hotel Sankt Anton am Arlberg
よくある質問
Yes, Ullrhaus offers free cancellation on select room rates, because flexibility matters! Please refer to Ullrhaus cancellation policy on our site for more details about any exclusions or requirements.
Yes, this property has an indoor pool.
No, pets are not allowed at this property.
Self parking is free at this property.
Check-in is from 3:00 PM - 10:00 PM. Late check-in is available during limited hours.
Check-out is at 10:30 AM.
Located in the heart of Sankt Anton am Arlberg, this spa hotel is steps from Galzig Cable Car and Museum St. Anton. Nasserein Ski Lift is 0.8 mi (1.2 km) away. St. Anton am Arlberg Station is only a 5-minute walk.
Stay in the know with the Expedia app
Get real-time notifications, view your trip details, and access mobile-only deals.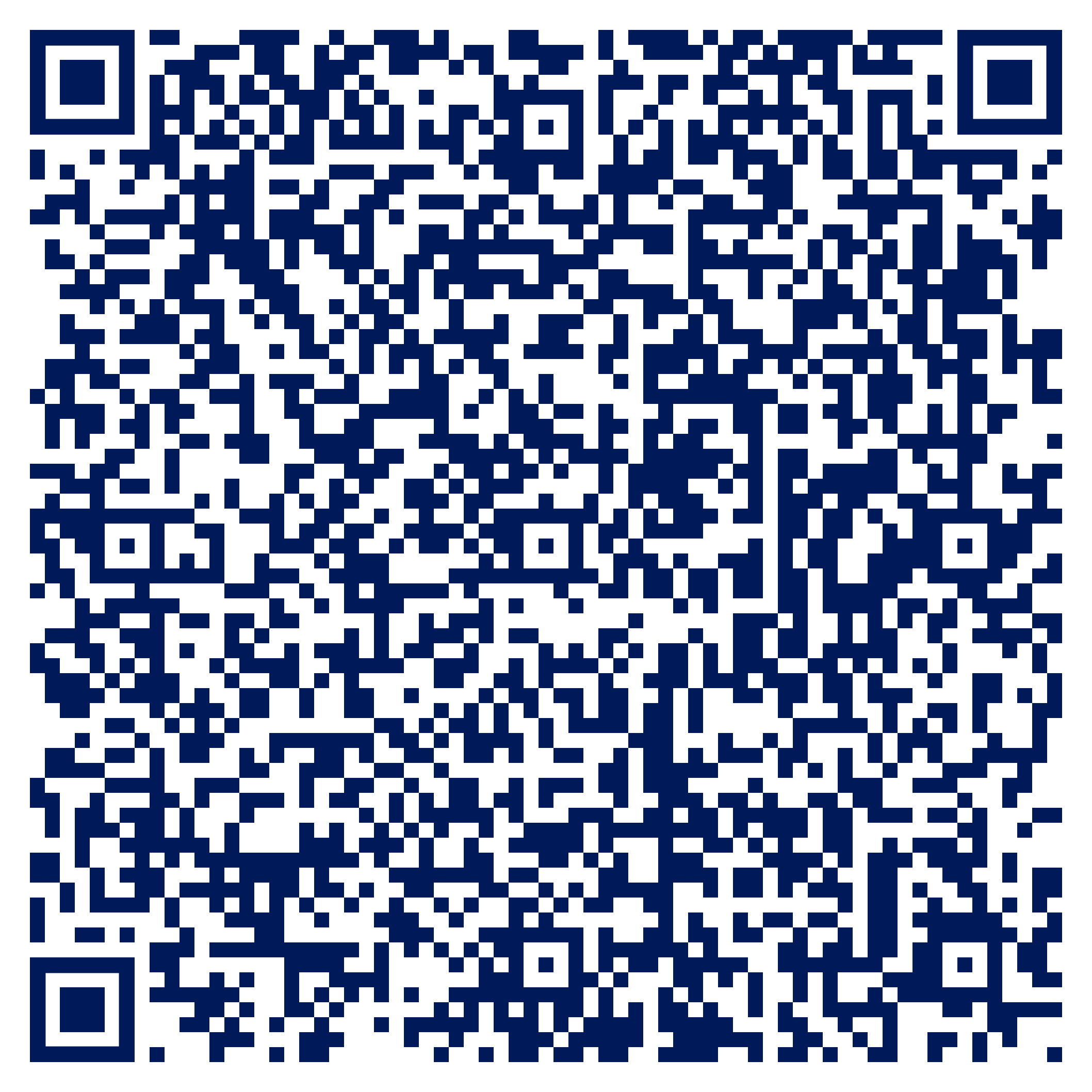 Scan the QR code