Beginning of main content
Sapporo / Hokkaido Full-Day Private Tour with Government Licensed Guide
By Sense of Wonder Japan
Price is ¥26,866per traveler*
Features
Free cancellation available
Cleaning and safety practices
Vehicles and venues disinfected
Guides required to wear masks
Return to your original page
What's included, what's not
Hotel Pick up and Drop-off

Lunch - Lunch (for yourself and your guide)

Entrance fee (for yourself)

Transportation fee (for yourself and your guide)

Entry/Admission - Historical Village of Hokkaido (Kaitaku-no Mura)

Entry/Admission - Shiroi Koibito Park

Entry/Admission - Sapporo Beer Museum

Entry/Admission - Sapporo Factory

Entry/Admission - Maruyama Park

Entry/Admission - Shikotsu-Toya National Park

Entry/Admission - Sapporo TV Tower

Entry/Admission - Former Hokkaido Government Office Building

Entry/Admission - Sapporo Science Center
Confirmation will be received at time of booking

Infant seats available

Service animals allowed

Near public transportation

Stroller accessible

Surfaces are wheelchair accessible

Transportation is wheelchair accessible

Wheelchair accessible

Most travelers can participate

This experience requires good weather. If it's canceled due to poor weather, you'll be offered a different date or a full refund

This is a private tour/activity. Only your group will participate

Departure time: 9:00 AM
Itinerary
This is a typical itinerary for this product

Stop At: Sapporo Snow Festival, 4 Odorinishi, Chuo-ku Odori Park, Sapporo 060-0042 Hokkaido

The Sapporo Snow Festival (さっぽろ雪まつり, Sapporo Yuki Matsuri) is held during one week every February in Hokkaido's capital Sapporo. It is one of Japan's most popular winter events.

The Sapporo Snow Festival was started in 1950, when high school students built a few snow statues in Odori Park. It has since developed into a large, commercialized event, featuring spectacular snow and ice sculptures and attracting more than two million visitors from Japan and across the world.

The snow festival is staged on three sites: the Odori Site, Susukino Site and Tsu Dome Site.

Duration: 30 minutes

Stop At: Moerenuma Park, Moerenuma Koen 1-1 , Higashi-ku, Sapporo 007-0011 Hokkaido

Moerenuma Park (モエレ沼公園, Moerenuma Kōen) is a large park in the outskirts of Sapporo. Surrounded by a marsh, the park has a circumference of about four kilometers. The grounds are covered in attractive green space and there are massive, dramatic features that make the park a very unique public space.

The park owes its bold design to the renowned Japanese American sculptor Isamu Noguchi. Born in the United States, Noguchi spent a considerable part of his professional life in Japan and maintained a workshop in Takamatsu. In 1988 the city of Sapporo entrusted Noguchi with the creation of a park on the spacious grounds of a landfill. Shortly after the plans were completed, Noguchi passed away, but his designs were carried out and the park was opened to the public in 2005.

Duration: 30 minutes

Stop At: Historical Village of Hokkaido (Kaitaku-no Mura), 50-1 Atsubetsucho Konopporo, Atsubetsu-Ku, Sapporo 004-0006 Hokkaido

The Historic Village of Hokkaido (開拓の村, Kaitaku no Mura) is an open air museum in the suburbs of Sapporo. It exhibits about 60 typical buildings from all over Hokkaido, dating from the Meiji and Taisho Periods (1868 to 1926), the era when Hokkaido's development was carried out on a large scale. There are four different sections: a town, fishing village, farm village and a mountain village.

The Hokkaido Museum (北海道博物館, Hokkaido Hakubutsukan) documents the history and nature of Hokkaido and is located about a ten minute walk from the open air museum. The museum focuses on five main themes, including Ainu culture, history and wildlife.

Duration: 30 minutes

Stop At: Mt. Moiwa, 5-3-7 Fushimi, Chuo-ku, Sapporo 064-0942 Hokkaido

Mount Moiwa (藻岩山, Moiwa-yama) is one of several small, forested mountains southwest of central Sapporo. The mountain is a popular sightseeing spot that is known for the spectacular view out over the city from an observation deck at its summit. The view is especially beautiful after sunset.

The Mount Moiwa Ropeway climbs from the base of the mountain three quarters up the mountain to a transfer station. From there a rather unique mini cablecar travels the rest of the way to the upper station at the summit where there is an observation deck and restaurant with nice views out over the city. The station also houses a planetarium and theater. The ropeway and building complex at the summit were reopened in 2012 after extensive renovations.

Duration: 30 minutes

Stop At: Shiroi Koibito Park, 2-2-11-36 Miyanosawa, Nishi-Ku, Sapporo 063-0059 Hokkaido

Shiroi Koibito Park (白い恋人パーク) is a theme park by Ishiya, a local chocolate company. The company's flagship product is the Shiroi Koibito cookie, which consists of two thin butter cookies and a layer of white chocolate in between. It is one of the most famous souvenirs from Hokkaido.

The park consists of a free area with a shop, cafe and restaurant and a paid area with various chocolate-related exhibits and, most interestingly, a few large windows through which visitors can observe the cookie production process in the factory. It is also possible to create your own cookies in hands-on workshops. Another part of the Shiroi Koibito Park is a soccer field that serves as the practice ground for Consadole Sapporo, the local professional soccer team.

Duration: 30 minutes

Stop At: Sapporo Beer Museum, 9-1-1 Kita 7-Jo Higashi, Higashi-ku, Sapporo 065-0007 Hokkaido

Hokkaido is the birthplace of beer in Japan. Sapporo Beer, one of the oldest and most popular beer brands in the country, has been brewed in Sapporo since 1877.

The Sapporo Beer Museum (サッポロビール博物館, Sapporo Beer Hakubutsukan) was opened in 1987 in a former brewery from the Meiji Period. The museum introduces the history of beer in Japan and the process of beer making. After the exhibitions, beer tastings are available at a small fee. Alternatively, paid tours are held in Japanese that include a tasting session at the end.

Duration: 30 minutes

Stop At: Odori Park, 7 Odorinishi, Chuo-ku, Sapporo 060-0042 Hokkaido

Odori Park (大通公園, Ōdōri Kōen) is the broad median of Odori ("large street") in the center of Sapporo, separating the city into north and south. The park stretches about a kilometer and a half over twelve city blocks and offers pleasant green space during the warmer months. In early February, the park serves as the main site of the Sapporo Snow Festival.

At the eastern end of Odori Park stands the Sapporo TV Tower, which has an observation deck with nice views of the park and the surrounding city. The tower is just under 150 meters tall, and the observation deck is at an elevation of 90 meters. During the evening the tower is illuminated, making it an attractive landmark.

Duration: 30 minutes

Stop At: Susukino, Chuo-ku, Sapporo 064-0808 Hokkaido

Susukino (すすきの) is Japan's largest entertainment district north of Tokyo. It is packed with stores, bars, restaurants, karaoke shops, pachinko parlors and red light establishments. Of special interest to noodle lovers is the Ramen Yokocho, a narrow lane lined with shops serving Sapporo's famous ramen.

In February, Susukino serves as a site of the Snow Festival, hosting an ice sculpture competition.

Duration: 30 minutes

Stop At: Sapporo Factory, 4 Kita, 2johigashi, Chuo-Ku, Sapporo 060-0032 Hokkaido

Sapporo Factory is a large shopping and entertainment complex that was opened in 1993 in central Sapporo. There are about 160 establishments that include clothing stores, souvenir shops, restaurants, cafes and a multi-screen movie theater. The shops are concentrated around a five story atrium that provides visitors a refreshing and spacious atmosphere.

Sapporo Factory was constructed on the former site of Japan's first beer brewery, and the complex includes a red brick Akarenga building that is reminiscent of Hokkaido's early development in the late 1800s. A small, functioning brewery can be observed within the building, and the beer itself can be enjoyed afterwards at the Akarenga's beer hall or at a tasting bar.

Duration: 30 minutes

Stop At: Jozankei Onsen, Jozankei, Minamiku, Sapporo 061-2302 Hokkaido

Jozankei Onsen (定山渓温泉, Jōzankei Onsen) is located inside Shikotsu-Toya National Park between the high cliffs of the Toyohira River. The town is only one hour outside central Sapporo, making it a popular side trip from the city. As a result, Jozankei is rather developed compared to smaller onsen towns in Hokkaido.

The onsen waters of Jozankei were discovered in 1866 and the town now has dozens of ryokan, restaurants and shops catering to hot spring tourists. Many ryokan offer day visitors entrance to their baths for a fee of 500 to 1500 yen. Furthermore, free foot baths can be found around town. Below is a list of some of Jozankei's bathing facilities, all of which have gender separated baths:

Duration: 30 minutes

Stop At: Nijo Market, 1 Minami 3 Jo Higashi, Chuo-ku, Sapporo 060-0053 Hokkaido

Nijo Market (二条市場, Nijō Ichiba) is a public market in central Sapporo that occupies about one city block. Both locals and tourists visit the market to shop for fresh local produce and seafood such as crabs, salmon eggs, sea urchin and various fresh and prepared fish.

The market is open from around 7:00 to around 18:00 on all days of the week, with individual shops maintaining their own opening hours and closing days. Several restaurants can be found among the shops, including a collection of small drinking places and restaurants along a narrow corridor called Noren Yokocho.
A recommended way of enjoying a visit is by having a fresh seafood breakfast at one of the market's restaurants. Among the most popular menu items for starting the day is the uni ikura donburi, sea urchin and salmon eggs on rice.

Duration: 30 minutes

Stop At: Clock Tower (Tokei-dai), North 1, West 2, Chuo-Ku, Sapporo 060-0001 Hokkaido

The Clock Tower (時計台, Tokeidai) is a symbol of Sapporo. The building was constructed during the early period of Sapporo's development in 1878 as a drill hall of the Sapporo Agricultural College. In 1881 a clock purchased from Boston was installed.

Today, the Clock Tower serves as a museum with displays about the building's history and Sapporo on the first floor. On the second floor are displays about the clock and a spacious ceremony hall that calls to mind the simple buildings of the colonial American Midwest.

Duration: 30 minutes

Stop At: Hokkaido Shrine Ton-gu, 3 Minami 2-Jo Higashi, Chuo-ku, Sapporo 060-0052 Hokkaido

Built in 1871, the Hokkaidō Shrine (Hokkaidō Jingū) is one of the country's most important (and visited) Shinto religious sites. Adjacent to Maruyama Park, the shrine became even more popular after it was dedicated to the soul of much revered Emperor Meiji in 1964. The site is massive, and in addition to the huge temple building, it consists of a large garden replete with cherry blossoms, a big draw when they are in bloom each spring. Another favorite time to visit is New Year's, when special celebrations and festivities are conducted, or during the annual Sapporo Festival every June, when long parades of traditionally dressed revelers visit the Hokkaidō Shrine and pay homage to their ancestors and the spirits of the country's most revered religious leaders.

Duration: 30 minutes

Stop At: Maruyama Park, Miyagaoka, Chuo-ku, Sapporo 064-0959 Hokkaido

On the west side of Sapporo is Maruyama-koen Park, a multipurpose natural area popular with visitors year-round. In spring, the park's 226-meter-high hill comes alive with the stunningly beautiful blooms of its more than 1,700 wild cherry trees, while in autumn, it's the turn of the many maple trees to show off as their leaves change into a cavalcade of reds and golds (it's also popular among bird-watchers). Winter, too, is not without its own beauty, when heavy snowfalls carpet the park, turning it into a playground for winter sports enthusiasts. At this time of year, the focal point here is the nearby Okurayama Ski Jump Stadium, built for the 1972 Winter Olympics and still regularly used to host ski competitions, as well as the Ōkurayama Crystal House with its shopping and restaurant, and the Winter Sports Museum, an interesting museum about the Winter Olympics and related sports. The park also boasts a small zoo, the Maruyama Zoo, with a variety of native and exotic animals.

Duration: 30 minutes

Stop At: Shikotsu-Toya National Park, Shisamunai, Chitose 066-0284 Hokkaido

The Shikotsu-Tōya National Park near Sapporo contains in its three separate parts a wide range of beautiful volcanic landscapes, along with many crater lakes and hot springs. The largest section of the National Park lies at the very gates of Sapporo, making it an ideal day trip just an hour's bus ride away. A highlight is the 1,893-meter-tall Yotei, an extinct volcano that towers above the town of Kutchan, which serves as a good base for those wanting to make the four-hour climb to the three summit craters known as the Father, Mother, and Little Cauldrons. Also worth seeing is the Nakayama Pass and crystal clear Lake Toya, a circular lake so warm it can't freeze over even in the severest of winters (the lake also boasts a popular health resort, Toyako-onsen). Another highlight is Showa-Shinzan, a still-active volcano, which came into being only in 1945.

7 Moerenuma Park

Duration: 30 minutes

Stop At: Sapporo TV Tower, Odori W1, Chuo-ku, Sapporo 060-0042 Hokkaido

Built in 1957, the 147-meter-tall Sapporo TV Tower (Sapporo Terebi-tō) remains one of the city's most visited landmarks. Easily accessible from Odori Park, the tower offers superb views over Sapporo from its observation deck, as well as from its restaurant. In addition to on-site stores, the tower also houses an interesting exhibit on the ground floor relating to the structure's history, along with access to a large underground shopping precinct. A highlight of the tower's exterior are the large digital clocks installed in 1961, and at night, it's certainly pleasant enjoying a meal at one of the many traditional food outlets close by as you admire the tower's illuminations.

9 Former Hokkaidō Governme

Duration: 30 minutes

Stop At: Former Hokkaido Government Office Building, 6 Kita 3-jo Nishi, Chuo-ku, Sapporo 060-0003 Hokkaido

One of Sapporo's most obviously western influenced landmarks, the splendid Former Hokkaidō Government Office was built in 1873 to house the offices of the predecessor government that once watched over the island's affairs. Later extensively restored after a devastating fire, it now offers exhibition space and serves as a tourist center for the city and is well worth a visit for both its interior décor and its bright red-brick exterior. Impressive in size, the structure includes some two-and-a-half million bricks sourced locally and houses a collection of important paintings and other artworks, along with furniture and displays dealing with the building's important place in the history of the region. Afterwards, be sure to visit the splendid gardens and pond, especially when in use as a venue for musical and theatrical events.

Duration: 30 minutes

Stop At: Sapporo Science Center, 5-2-20 Atsubetsuchuo1jo, Atsubetsu-ku, Sapporo 004-0051 Hokkaido

A great place to visit for those traveling with children is the Sapporo Science Center. This modern facility includes more than 200 displays and exhibits (many of them hands-on and interactive), covering the natural and man-made worlds. Highlights include a virtual universe, displays related to weather, and a huge globe with the northern hemisphere projected onto it. A must-do is visit the refurbished planetarium, which walks you through a fascinating 4D depiction of the stars and planets surrounding us. Also worth a visit is the nearby Sunpiazza Aquarium, which offers an up-close look at local saltwater fish, as well as displays of seals, penguins, and a fun touch pool.

Duration: 30 minutes



Cleaning and safety practices
Enhanced cleanliness measures
High-touch surfaces cleaned and disinfected
Guides required to regularly wash hands
Vehicles and venues cleaned with disinfectants
Gear and equipment sanitized between use
Contactless payment for gratuities and add-ons
Social distancing measures in place
Personal protective equipment worn by staff
Temperature checks given to staff
Temperature checks available
Hand sanitizer provided
Paid stay-at-home policy for staff with symptoms
This information is provided by our partners
Location
Meeting/Redemption Point
Traveler pickup is offered This special tour will be conducted with a public transportation and cruising taxi as stated in the tour information, NOT including private vehicle. Your guide will be at the meeting point on foot. If you need a private vehicle, please feel free to ask us and we will estimate an additional cost for you. Airports New Chitose Airport, Bibi, Chitose, Hokkaido 066-0012, Japan Okadama Airport, Sapporo Hokkaido Ports Sapporo Port
Sapporo Hokkaido
4.0 average out of 5 rating of 1 reviews
Best Deals on Things to Do
Experience the wonders of the world up close with great deals on things to do near and far. Expedia offers one-of-a-kind activities that allow you to explore Sapporo your way. Whether you love nature, culture, food, or a bit of adventure, we have the perfect activity for you.
Top Experiences in Sapporo
With so many things to do in Sapporo, planning the perfect day out may seem like a daunting task. Expedia is here to take the hassle out of finding the best attractions, tours, and activities in Sapporo. Families, couples, and business travelers can all find the perfect activity in Sapporo to create life-long memories with the help of Expedia.
Supercharge your planning powers
Use the Expedia app to organize your entire trip and find app deals on the go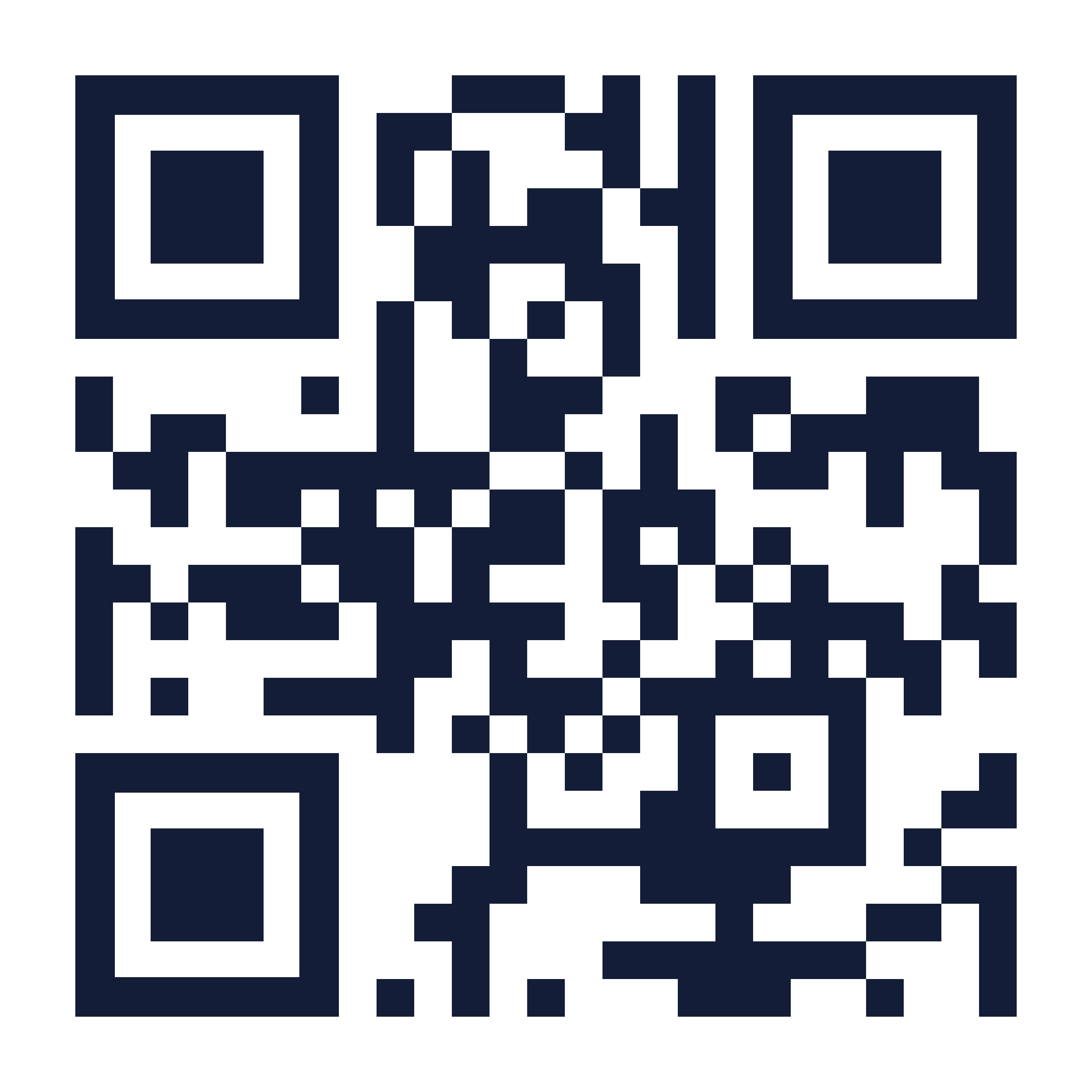 Scan the QR code