Beginning of main content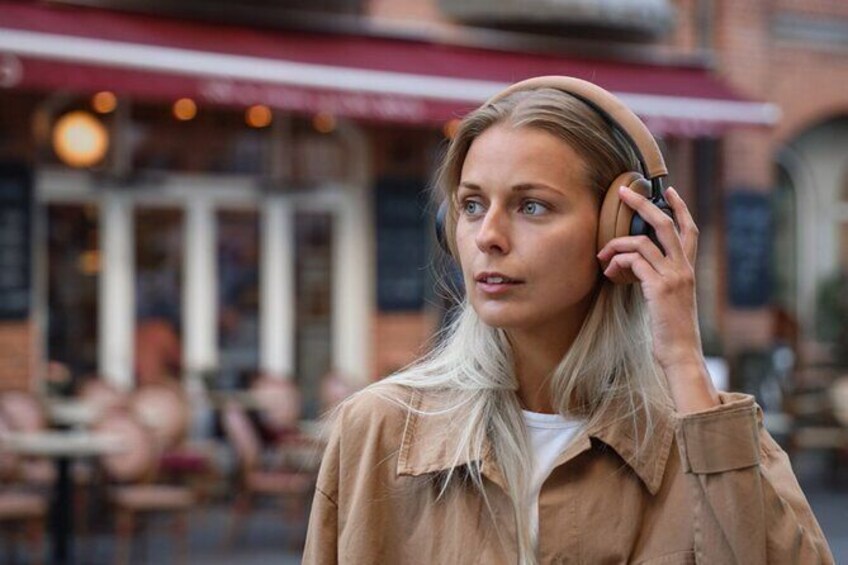 Ultimate Guam Self-Driving Audio Tour
By Historic Day Trips
Price is ¥909per traveler*
Features
Free cancellation available
Cleaning and safety practices
Welcome to Guam! This tiny island has a big history — spanning over 4 millennia! Our tour today will circle the entire island while stepping back into this rich past. We'll explore everything from the ancient Chamorro culture to WWII battlegrounds… as well as some beautiful beaches, natural pools, and popular landmarks! This self-guided audio tour allows you to explore Guam's historic wonders with maximum flexibility and value.Recommended: Purchase one tour per car, not per person. Everyone listens together!Within 30 min, we'll send you two things: a password and an app. Download the app, enter the password, & download the tour. When you arrive, go to the first stop to start the tour. Stick to the tour route & speed limit for the best experience.NO EXPIRATION — THE TOUR IS AVAILABLE FROM THE MINUTE YOU BOOK UNTIL FOREVER!This tour does not include entrance to attractions along the route. Check pandemic rules and opening hours before your visit.
Ultimate Guam Self-Driving Audio Tour
Languages available: English
Price details
Price is ¥909 per ticket, price for 1 Traveler is ¥909
---
* Select 1 travelers to get the lowest price of ¥909
Return to your original page
What's included, what's not
GPS Map
Audios and Text
Online Support
Admission to Paid Attractions
Entry/Admission - Chamorro Village
Entry/Admission - Puntan Dos Amantes (Two Lover's Point)
Entry/Admission - WWII Memorial "The Last Mission"
Entry/Admission - Ritidian Point
Entry/Admission - Onward Mangilao Golf Club
Entry/Admission - Country Club of the Pacific
Entry/Admission - Malojloj Falls
Entry/Admission - Inarajan Natural Pool
Entry/Admission - Merizo Bell Tower
Entry/Admission - Fort Nuestra Senora de la Soledad
Entry/Admission - Sella Bay Overlook
Entry/Admission - Piti Guns
Entry/Admission - Latte of Freedom
Entry/Admission - Guam Pacific War Museum
Entry/Admission - Plaza de España
Entry/Admission - Dulce Nombre de Maria Cathedral Basilica
Confirmation will be received at time of booking

Not wheelchair accessible

Near public transportation

Most travelers can participate

No expiration — the tour is available from the minute you book until forever!

This is a private tour/activity. Only your group will participate

Returns to original departure point

Departure time: 4/15/2020 - 2/1/2023Monday - Sunday:06:00 AM - 11:30 PM
Itinerary
This is a typical itinerary for this product

Stop At: Chamorro Village, Hagatna, Guam Mariana Islands

Ancient Chamorro society revolved heavily around agriculture. The Chamorros created a 13-month calendar based on moon cycles to track the changing seasons. This allowed them to know precisely when to begin planting or harvesting certain crops each year.

Duration: 10 minutes

Stop At: Puntan Dos Amantes (Two Lover's Point), GRM2+XXQ, Tamuning, Guam

This point is deeply rooted in the history of the indigenous Chamorro people. It gets its name from an ancient legend.

Duration: 10 minutes

Stop At: WWII Memorial "The Last Mission", JR6X+9XG, Dededo, Guam

It commemorates an American bombing run targeting oil fields in Akita, Japan. It was to be one of the longest bombings runs ever attempted, covering almost 4,000 miles over the course of 17 hours. The mission did destroy the fields, but that wasn't what made it special: on their return flight, the bombers received stunning news over their radios. Japan had surrendered! The war was over. Their run had been, quite literally, the last mission of World War II.

Duration: 10 minutes

Stop At: Ritidian Point, Route 3A, Hagatna, Guam Mariana Islands

Ritidian Point, the northernmost point of Guam. You'll definitely want to hop out of the car and take in the views here. They're some of the best on the entire island! Here you'll also find the Guam National Wildlife Refuge, home to exotic endangered creatures. This includes the gigantic coconut crab, the world's largest terrestrial arthropod. It's also home to the green sea turtle, which can grow up to four feet long and weigh over 300 lbs! If you're lucky you might even catch a glimpse of a Mariana eight-spot butterfly, a delicate umber insect that lives only on these islands.

Duration: 10 minutes

Stop At: Onward Mangilao Golf Club, Route 15, Pagat, Mangilao, Guam 96923 Mariana Islands

Thanks to stunning views of the Pacific, this is one of the top 100 golf courses in the world. Designed by world-famous golf course architect Robin Nelson. It features sweeping, panoramic views of the ocean – particularly at the "signature" Hole 12!

Duration: 10 minutes

Stop At: Country Club of the Pacific, #215 CCP Lane, Yona, Guam 96915 Mariana Islands

This 18-hole golf course dotted with coconut trees might seem a little out of place, but where else can you get these stunning views of the Pacific while you practice your swing? Of course, maintaining a green like this is not easy on a tropical island, especially during the rainy season.

Duration: 10 minutes

Stop At: Malojloj Falls, Aslinget River, Inarajan, Guam

These natural falls are not only beautiful, but they're also great for more adventurous sorts looking to do some cannonballs! At their highest point, the falls reach about 25 feet. Not too daunting, but great for a bit of adrenaline.

Duration: 10 minutes

Stop At: Inarajan Natural Pool, 4, Inarajan, Guam

The rocky, natural, saltwater pool is fully sheltered from the ocean waves. Natural reef barriers create a peaceful zone for swimming, snorkeling, and diving. Plus, you'll find plenty of colorful fish flitting around the reefs!

Duration: 10 minutes

Stop At: Merizo Bell Tower, 7M89+87M, Merizo, Guam

Father Cristobal de Canals built the Merizo Bell Tower in the early 1900s. Universally loved for his efforts to improve the community, Cristobal's tower has become a symbol of pride for the locals.

Duration: 10 minutes

Stop At: Fort Nuestra Senora de la Soledad, Umatac Bay, Umatac, Guam 96915 Mariana Islands

At one time, there were four forts like this in this area, all built by Spanish settlers eager to defend their new land from any seaborne threats. This is the only one that remains. In the 16- and 1700s, this bay was crucial to the Spanish settlement on Guam. Huge galleon ships laden with goods would sail the Pacific, bringing trade, wealth, and comfort even to relatively remote outposts like Guam by way of this bay.

Duration: 10 minutes

Stop At: Mount Lamlam Summit, Umatac, Guam

Believe it or not, it's true! Although it gets there by cheating a little. You see, the vast majority of Mount Lamlam is underwater. In fact, it stretches all the way down to the bottom of the Mariana Trench, the lowest known point in the entire ocean. At its lowest point, the Mariana Trench is over 36,000 feet deep. So this is TECHNICALLY the world's tallest mountain, standing at almost 38,000 ft. Everest is only 29,000 ft! And now you have some fun trivia to keep in your back pocket.

Duration: 10 minutes

Stop At: Sella Bay Overlook, Sella Bay, Umatac, Guam

This is the start of a short hiking trail down to the Bay itself. It's about 45 minutes one way, and well worth it if you have the time. You'll even get to cross over an old, intact Spanish bridge near the bottom!

Duration: 10 minutes

Stop At: Piti Guns, FM6V+MQ2, Piti, Guam

Ironically, other guns like these were successfully installed all over the rest of the island. But those were all destroyed during the battle. Only these unused guns remain. Nevertheless, they show us what impressive defenses the Japanese had established all over the island, and are worth a quick trip.

Duration: 10 minutes

Stop At: Latte of Freedom, Hagatna, Guam Mariana Islands

That grand cement structure is the Latte of Freedom. No, it's not named for a drink you can get from Starbucks…. "Latte" is a Chamorro word for structures like this–stone pillars with a cup-shaped stone on top. Many such lattes can be found in undisturbed places around the island, and the practice dates back over a thousand years.

Duration: 10 minutes

Stop At: Guam Pacific War Museum, Hagatna, Guam 96932 Mariana Islands

As you've learned, World War II had a profound impact on this small island, so it's no wonder there's a museum dedicated to it. The Pacific War Museum, however, wasn't built by Guam's government, or even the American military. It was built and filled by one individual.

Duration: 10 minutes

Stop At: Plaza de España, FQF2+HM3, Hagåtña, 96910, Guam

In 1736, the plaza was originally home to the Spanish Governor's Palace during Spain's occupation. That small circular structure with the red roof is called the Chocolate House — where Spanish government officials would greet and entertain guests.

Duration: 10 minutes

Stop At: Dulce Nombre de Maria Cathedral Basilica, Hagatna, Guam Mariana Islands

The original basilica was built all the way back in 1669 when Spanish missionaries were first setting up shop on the island. The goal of such churches was not only to provide a place for the settlers to worship but also to provide a base from which the missionaries could convert the local Chamorro.

Duration: 10 minutes



Cleaning and safety practices
This information is provided by our partners
Best Deals on Things to Do
Experience the wonders of the world up close with great deals on things to do near and far. Expedia offers one-of-a-kind activities that allow you to explore Guam your way. Whether you love nature, culture, food, or a bit of adventure, we have the perfect activity for you.
Top Experiences in Guam
With so many things to do in Guam, planning the perfect day out may seem like a daunting task. Expedia is here to take the hassle out of finding the best attractions, tours, and activities in Guam. Families, couples, and business travelers can all find the perfect activity in Guam to create life-long memories with the help of Expedia.
Plan your trip in a snap on the app
From home or hammock, organize your entire escape and explore app offers